DPDK is a very popular infrastructure in high speed packet process domain, some applications will used the same architecture to process packet, like EPC.

For Ubuntu 18.04, it used dpdk 17.11, it not good for some other application like dpdk pktgen, but enough for testpmd and l3fwd test. here is some personal note for setup whole environment.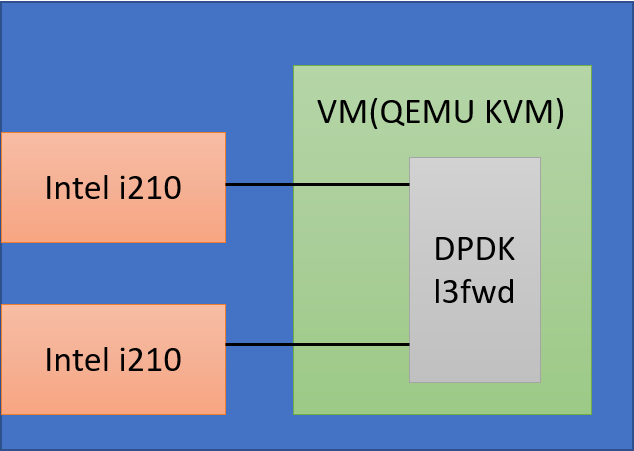 Read more »
最近遇到一個怪問題, 某一隻程式跑起來的時候, 有一定的機率 sys 佔有率是 100%
Cpu0  :  0.0%us,100.0%sy,  0.0%ni,  0.0%id,  0.0%wa,  0.0%hi,  0.0%si,  0.0%st
每次 Login 都有這個小視窗, 非常討厭
編輯 /etc/pam.d/system-login
Mark 掉以下這一行就可以
#session optional pam_mail.so
OS CentOS 5.9 x64
NB: Thinkpad T420s
Xorg.0.log
==
(II) Module ddc: vendor="X.Org Foundation"
compiled for 7.1.1, module version = 1.0.0
ABI class: X.Org Video Driver, version 1.0
(II) VESA(0): VESA VBE DDC supported
(II) VESA(0): VESA VBE DDC Level none
(II) VESA(0): VESA VBE DDC transfer in appr. 0 sec.
(II) VESA(0): VESA VBE DDC read failed
(II) VESA(0): VESA VBE PanelID read successfully
(II) VESA(0): PanelID returned panel resolution 1600×900
Backtrace:
0: X(xf86SigHandler+0x71) [0x4868d1]
1: /lib64/libc.so.6 [0x2b64029a72d0]
2: /usr/lib64/xorg/modules/drivers/vesa_drv.so [0x2b6404b3ef09]
3: X(InitOutput+0x9cd) [0x46431d]
4: X(main+0x26f) [0x4335ef]
5: /lib64/libc.so.6(__libc_start_main+0xf4) [0x2b64029949c4]
6: X(FontFileCompleteXLFD+0x241) [0x432aa9]
Fatal server error:
Caught signal 11. Server aborting
==
Solution:
$ yum install fonts-chinese.noarch
Why, I don't know.
最近發現有一台電腦己經有點舊了, 首先是電源供應器的風扇掛了, 這個電源供應該應該有十年了, 印像中還沒有支援新的 ATX 接頭, 當年好像是用很便宜的價格從瘋狂賣客買的.
將電源風扇換成磁浮風扇之後, 似乎有好一點, 不過問題是, 很難開機, 還好這一台是一開就不關的 Server.
但是最近工作型態改變, 而且我買了一個瓦特計(像這樣), 沒事就在量電腦的電量. 發現常常使用的測試用電腦瓦特數非常高, Intel Q6600 + ATI 4850 要耗用 200W 左右.
所以最近就在找下一代的解決方案. 目標高效低功耗PC.
Read more »